ERIE is the crossword answer for the clue
[Buffalo's country] or [Cleveland's lake]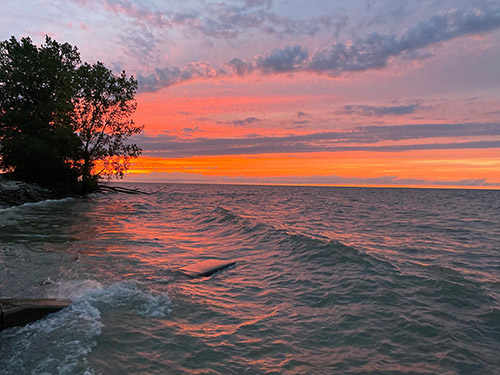 Simply due to its frequency in crosswords, the answer ERIE could be considered [One of the Greats?]. ERIE is often referred to as either the [Border lake or canal]―either of which makes it a [Buffalo water hole] as well―but this versatile answer can do more than assume the shape of water.
In fact, the most frequent clue for ERIE is [Pennsylvania port], referring to the [Snowbelt city] that's the [Fourth-largest city in Pennsylvania] and the seat of the similarly-named [Northwest Pennsylvania county].
Erie, PA, which is [Pennsylvania's Flagship City], is nicknamed the [The Gem City, so-called because of its sparkling lake].
So let's take a dip into ERIE and check out a few examples from its [Great body?] of sparkling clues.
The [Former lakeshore tribe]
ERIE entered English as the name of a tribe of American Indians who lived along the lake's southeastern edge. "Erie" was short for Erielhonan, meaning "long tail," a name often connected to the tribe's cosmology concerning the Eastern cougar. The French took to calling the Erie the Chat, and in English they're sometimes seen as the [Cat Nation people].
[Native New Yorker]
[Eastern tribe overcome by the Iroquois]
[Ohio Indian, once]
[Beaver Wars participants]
The Iroquois completely annihilated the Erie and with it the Erie language. But a bit of Erie lives on in English via CHAUTAUQUA, the western [N.Y. lake or county] which has gave its name to the [Rural educational gathering].
It seems unlikely that the historical presence of the Erie influenced the Cleveland baseball team's decision to call themselves the Indians in 1915. Just a couple weeks ago, CLE [The Indians, for short] announced that they'll be changing their name again. It's welcome news, and it might bring some good karma.
After all, they've currently gone the longest of any team since winning the World Series (all the way back to 1948). How can you expect to win four games in the World Series without respecting the middle four letters in the word "series"?
Dismiss it as a coincidence if you like, but you have to admit: that's pretty EERIE [Out of this world].
More Erie crossword answer coincidences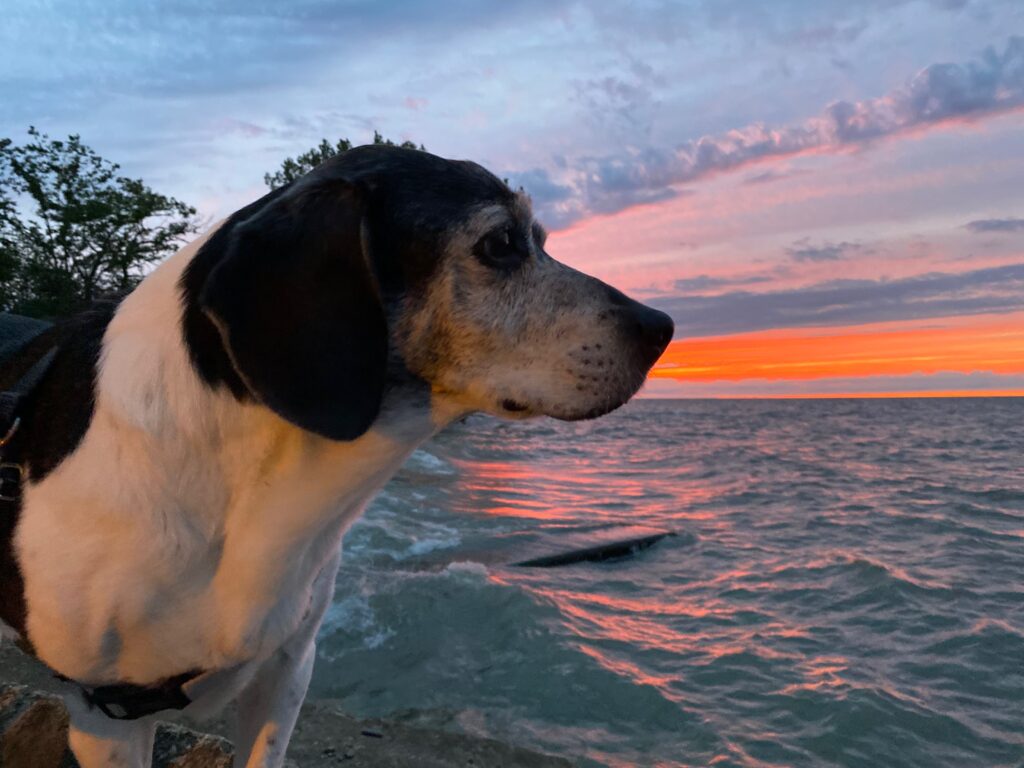 Chautauqua may be the name of both a lake and a county in New York, but that's nothing compared to how many Eries there are. For instance, ERIE is the:
Tips and tricks
As the [Only four-letter Great Lake], solvers feel good about filling in ERIE even if they're not sure that it's the [Southernmost Great Lake] or [Warmest of the Great Lakes].
Moreover, it's so popular an answer that it's a GOTO––or [reliable choice]––as a guess for a four-letter answer when clues mention words like "Pennsylvania," "lake," "canal," or something like [Cuyahoga River's destination].
But beware. Not only are there many other four-letter Native American tribes, but there's even another four-letter [Pennsylvania county or its seat]: YORK
Other clues to take note of