ALA is the answer to crossword clues like
[In the style of], [According to], [Mobile home: abbr.], and [No. 1 of 50, alphabetically]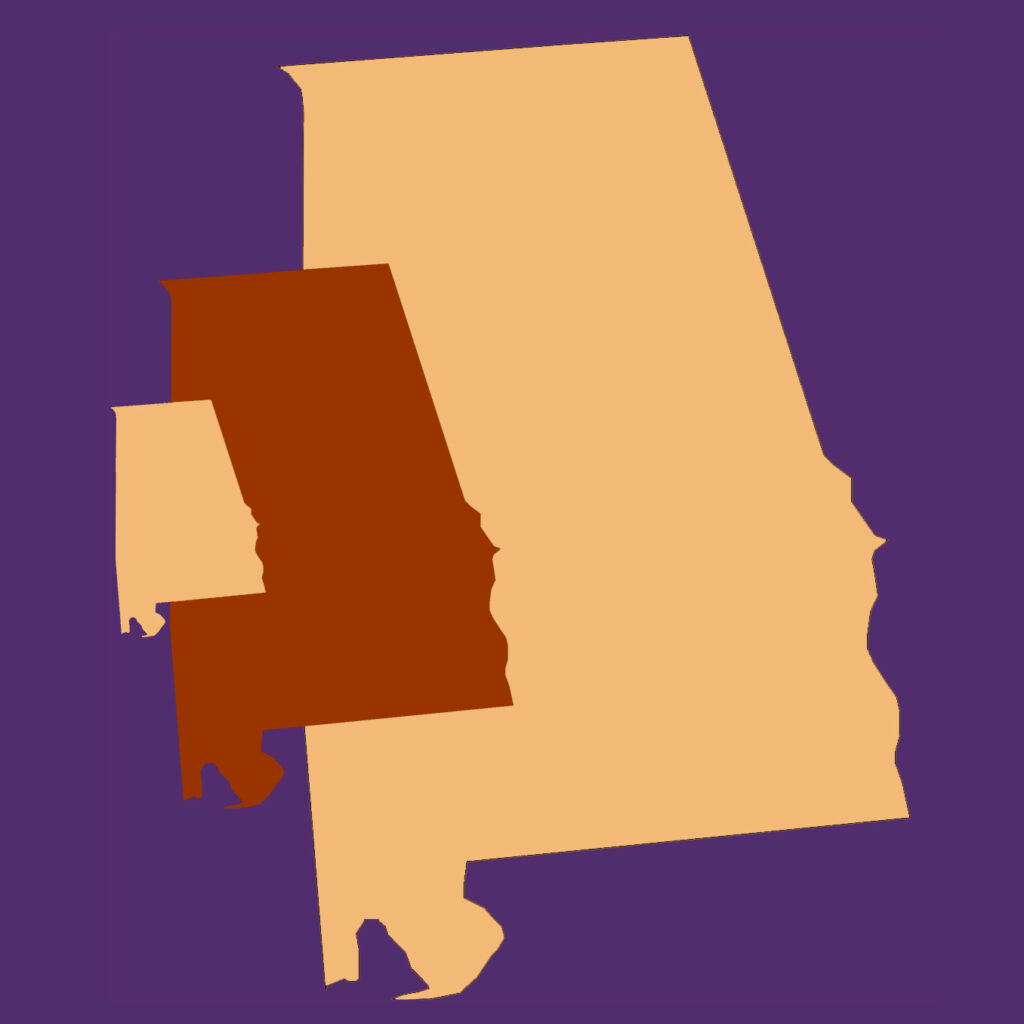 At first I couldn't make out the "50" in today's Times clue for ALA. It wasn't until [After] I asked myself "What are there 50 of?," that the answer clicked as the [Fla. neighbor].
Other times, I've suffered a [Near Miss?] by thinking of the wrong region when trying to come up with [One of the Gulf States: Abbr.].
Oddly, it's actually Europe that's the source of ALA when it appears [In the manner of] its more frequent sense: [Patterned after] English's [Mimicking] of the French, "à la."
For ALA, crossword clues may appear [Just like] a [Menu phrase], as in [Pie ___ mode] or [Chicken ___ king].
It goes before carte, but not horse

Rich Norris, The New York Times, June23, 1998
Truly, constructors can choose a clue ALA [___ carte], but the most common is the simple, somewhat devious [Like]. Worse, a clue like [Like] could also work for ILK or DIG.
À la [Like], the ALA clue [According to] could be used for PER, and [___ king] could suit ERL, as per The Erl King.
(If you want to read the The Erl King, consider consulting a member of the ALA, the [Library org.], AKA [Letters between two names] the American Library Association.)
Personally, my favorite is [In the mode of] [Kind of like], a clue which feels accurate and sort of squirmy at the same time.
[It separates a chicken from a king]
Mobile home?: Abbr.

Mark Danna, The New York Times, February 2, 2003