UTNE is the answer to the crossword clue
[___Rreader (Magazine with the slogan "Cure ignorance"]
in today's New York Times puzzle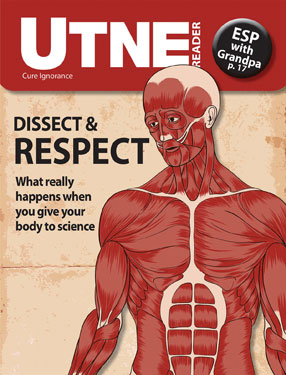 The UTNE [___ Reader] is the [Eclectic left-leaning mag] that takes its name from [Magazine founder Eric] Utne.
For years, as ["The Best of the Alternative Press" magazine"], Utne was published as quarterly digest, making it a [Magazine of alternative media reprints]. But the former ["Reader" on the racks"] has become an [Eclectic online reader].
UTNE was once described as an [Olio magazine], a clue making use of the crosswordese OLIO, meaning [Hodgepodge] or [Mixed bag].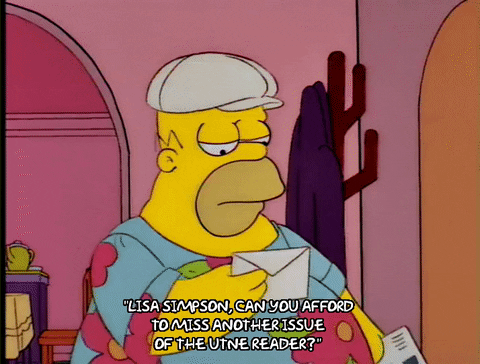 According to Twin Cities magazine about the man behind the [Minneapolis-based magazine] the [Reader found Eric] UTNE's
name is derived from his ancestral Norwegian village of Utne, which loosely translates as "far out." But the title also harkens to the hippie culture of which Utne was a part in the 1960s, when "far out" was an exclamation that could mean anything.