OED is the answer to the crossword clue
[Massive Brit. lexicon]
in today's Wall Street Journal puzzle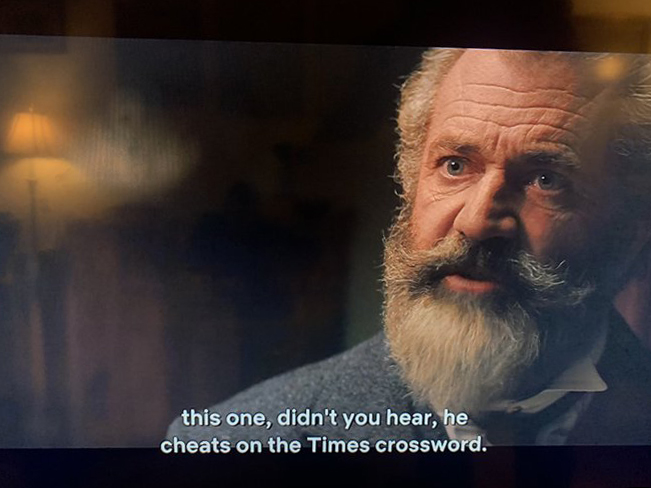 Okay, okay, we're all more or less familiar with the the Oxford English Dictionary, the OED, and whether it's a [Ref. work with more than 300,000 entries] (according to the New York Times in 2007) or a [Source with 600,000 words] (as per Inkwell in 2013), it's huge.
For the record, 600,000 is, of course, "more than 300,000, but the disparity seems to be that as of 2005, the lexicon included about 301,000 main entries and about 616,000 word-forms.
There also seems to be some question about how the OED ends. According to a 2012 Washington Post clue, ["Zyxt" is its final entry: Abbr.]. But a 2018 clue in The New York Times maintained [It ends with "zyzzyva," in brief].
Unfortunately, my two-volume Compact Edition (highly recommended) isn't much help on the matter, as it's a 1981 printing of the 1971 edition. Mine ends in ZYMURGY, the [Brewmaster's science] since it's [The chemistry of fermentation].
That reminds me, a clue in the Wall Street Journal described the OED as [Ref. work with over 45,000 obsolete words], a clue that made me think of those giant old crossword answer dictionaries.
Anyway, some of the more common and interesting clues for OED include:
Ref. with 20 volumes
U.K. lexicon
J.R.R. Tolkien did some research for it
Lexicon from a British uni
Ref. work in which the verb "set" has a 60,000-word entry
Reference bk. whose first edition took over 40 years to publish in full
Masterwork in philology, for short
130-lb.-plus ref.
Its "concise" version has almost 1,700 pages: Abbr.
Its 1971 ed. came with a magnifying glass
Bks. with millions of quotations
Its second ed. contains about 59 million words
And then there are the many wonderful clues that use the answer of OED to report on the state of the language (even if it's a little redundant to do so in a crossword puzzle, which reflects usage trends much faster and more idiomatically–though admittedly much less authoritatively). Here are some recent highlights:
Ref. that added "cruciverbalist" (a person who does crosswords) in 2006
Where "♥" has appeared since 2011, in brief
Ref. whose 2017 Word of the Year was "youthquake"
"Mansplain" was added to it in Jan. 2018
Ref. that added "binge-watch" in 2018
Ref. selecting "toxic" as the 2018 Word of the Year
Its Jun. 2019 additions include "bae" and "yeesh"
Ref. that added "xoxo" in 2019
Its 2019 Word of the Year was "climate emergency" (Abbr.)
"Awesomesauce" was added to it in 2020: Abbr.
Ref. that added "safe space" in 2020
Ref. whose recent updates include "chillax" and "whatev"
The OED is the [Subj. of "The Professor and the Madman"] and [Subj. of the 2003 book "The Meaning of Everything"], both by Simon Winchester.
Which brings us to the movie…
Yes, it's time to talk about the adaptation of The Professor and the Madman.
You know what, never mind. I was going to rant about that piece of garbage, but it's not worth it.
Anyway, back to that screenshot at the top of this post. See the problem?
Well, despite the film's supposed interest in telling the story of a men who cared about how and when words entered English, Gibson here uses the term "crossword." It's an interesting moment, since Gibson's character, James Murray, didn't even include the word in his dictionary. Of course, the "crossword" wasn't invented until 1913, which was probably about twenty years after that scene would have taken place.
Then again, the word that comes to mind when I think of that movie was in Murray's OED, surprisingly, though it hasn't (yet) appeared in a crossword: shonde.